Phoenix Aircraft Leasing Pte Ltd was established in the Republic of Singapore to concentrate and specialise in commercial aircraft leasing, financing, marketing and sales in the Asian region.  Phoenix has associated offices in London, Beijing, Jakarta, Bangkok and Hoi Chi Minh City providing service and information in each of these locations.  This enables Phoenix to offer a comprehensive service to aircraft owners, sellers and buyers.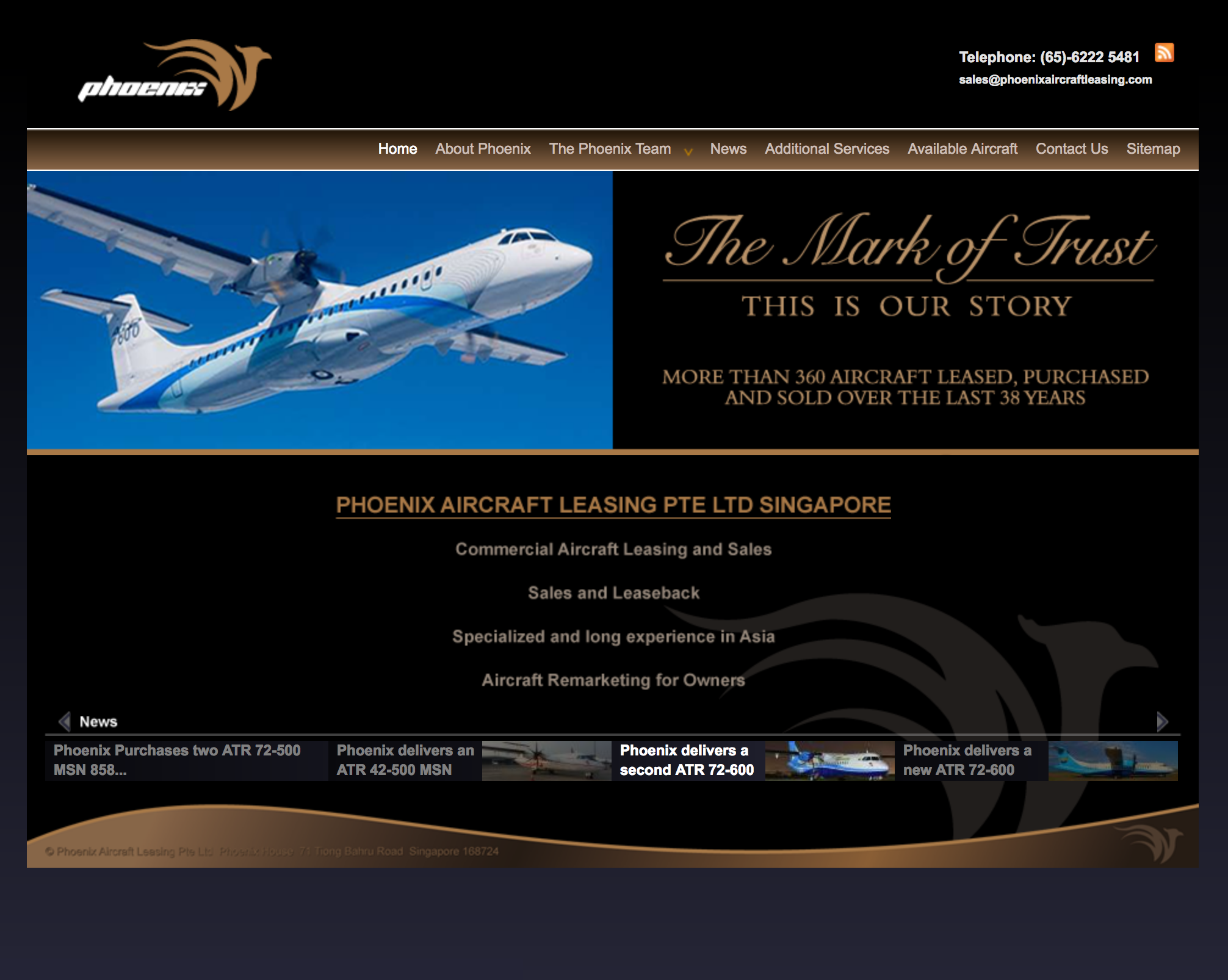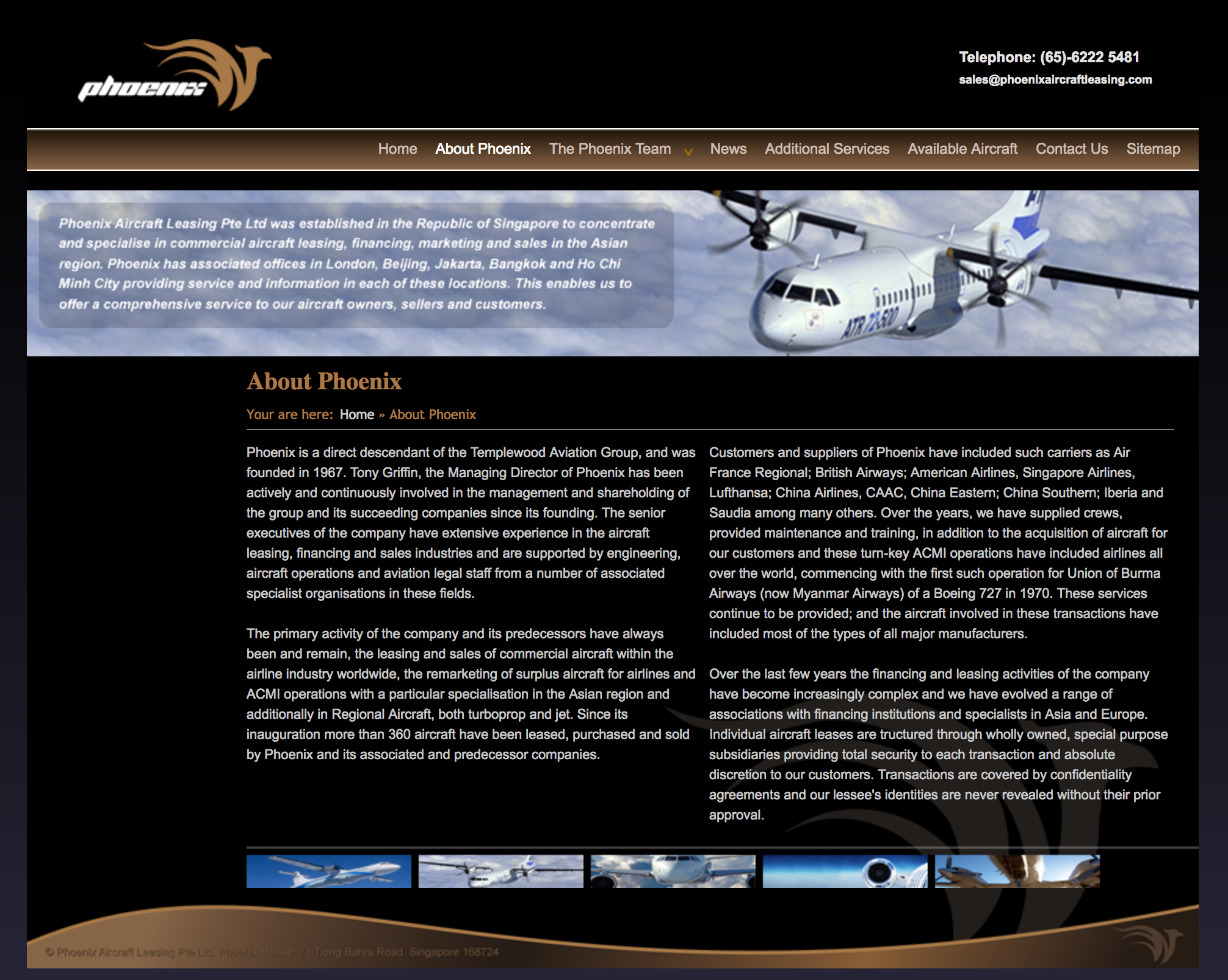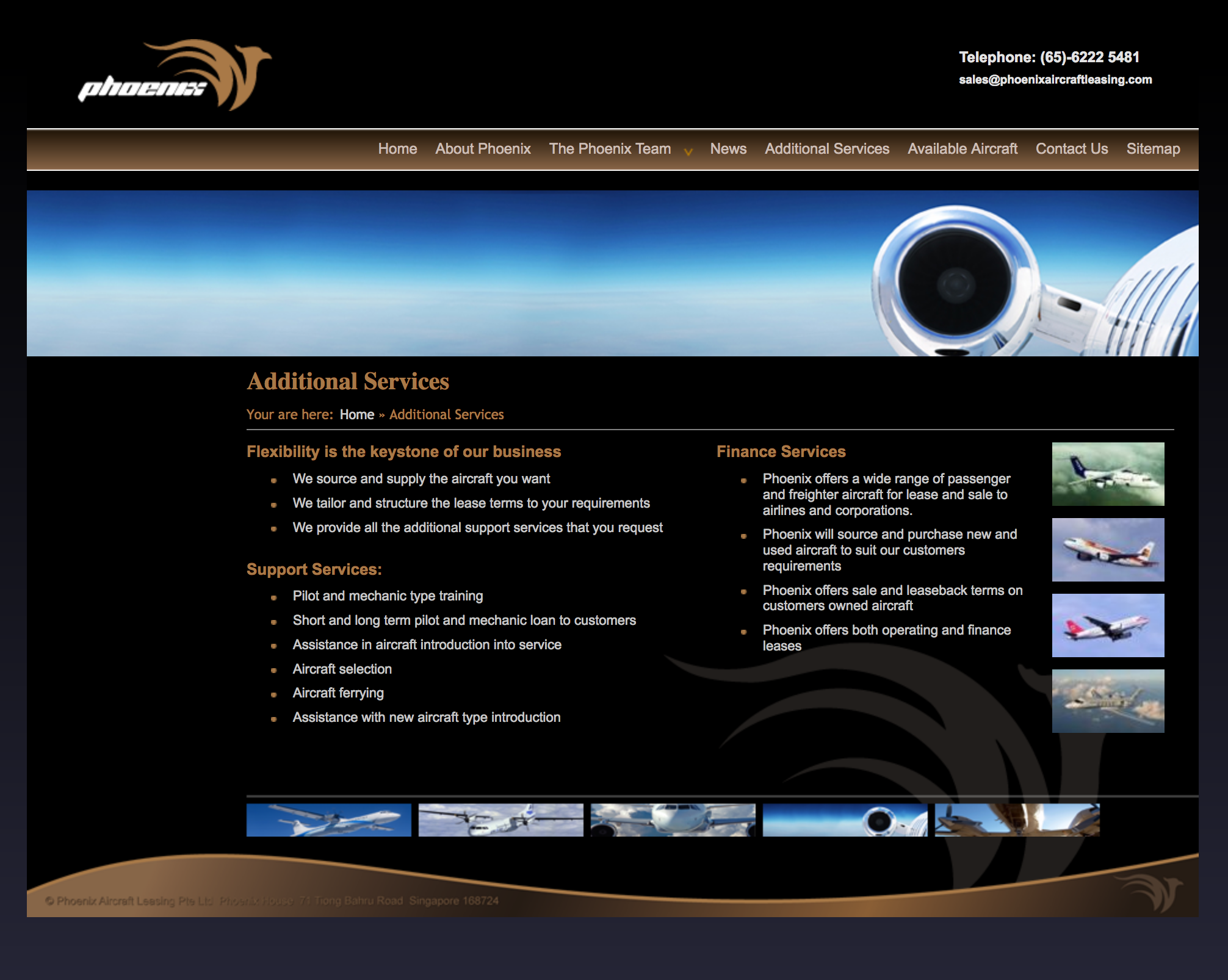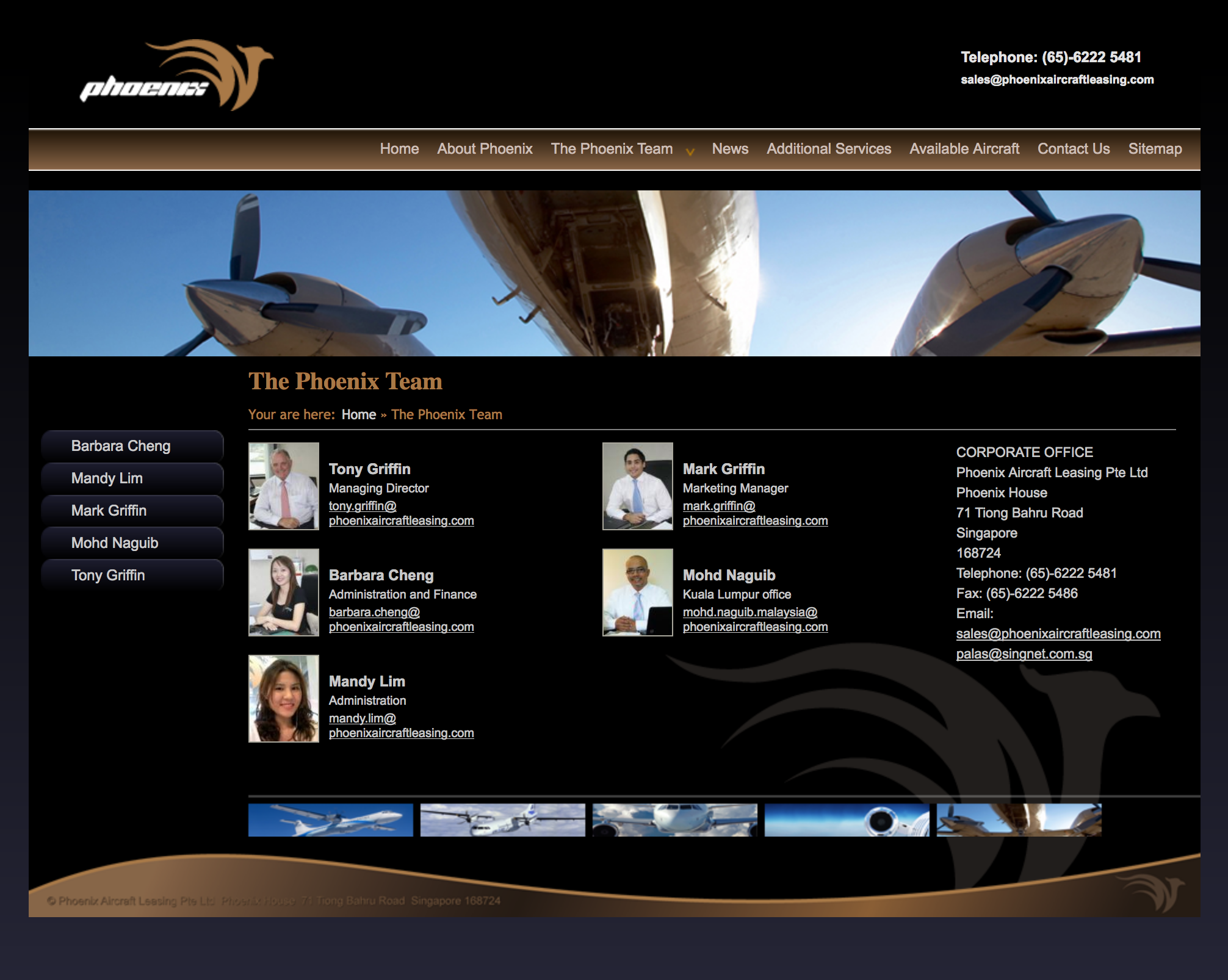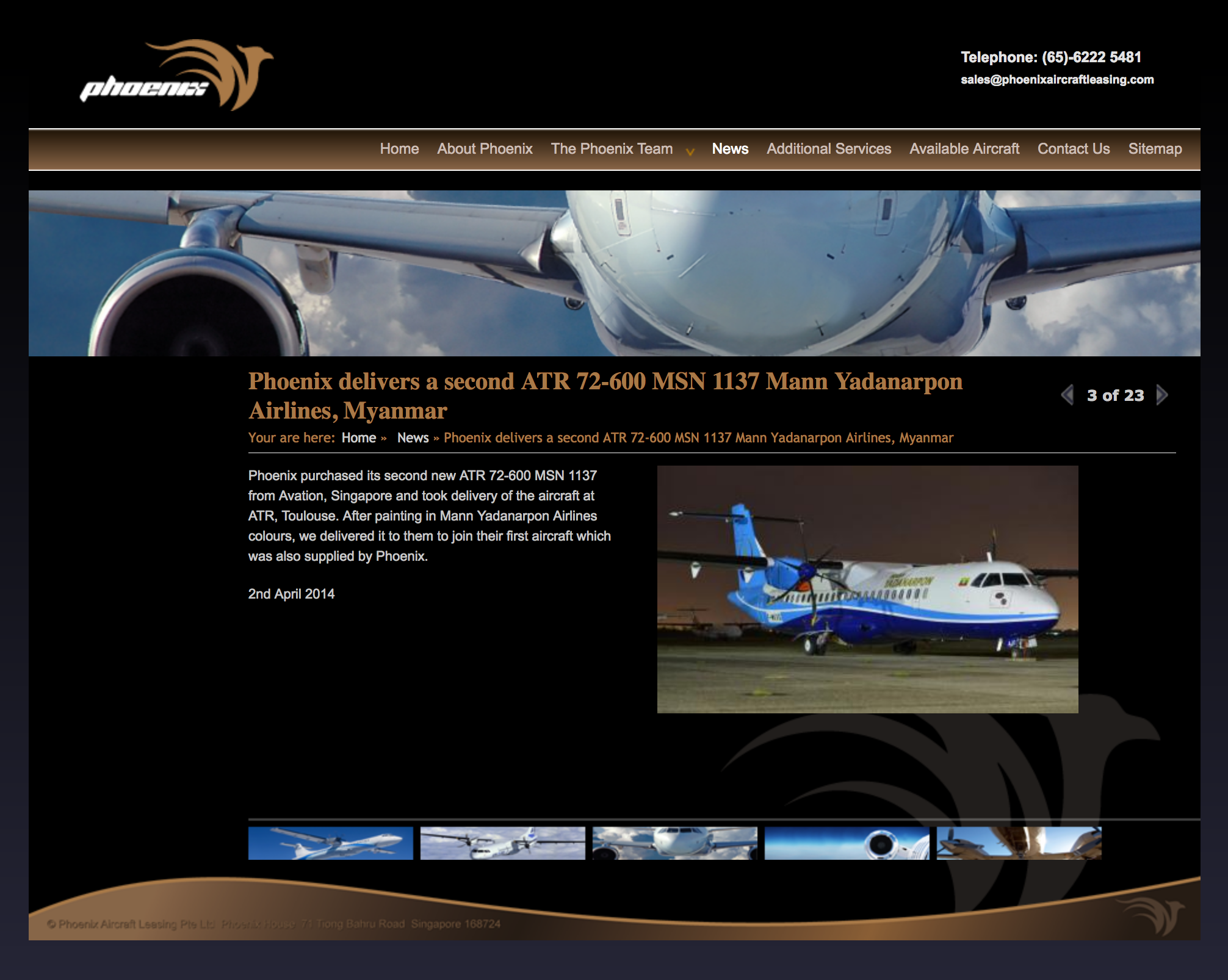 Requirements:
Phoenix required a website that they could easily maintain and update with new content.  They would frequently have news stories and aircraft to the website.
Solution:
The website was built using the Drupal content management system.