KFC is the world's most popular chicken chain serving more than 12 million customers everyday in more than 14,000 restaurants around the world. It is part of the world's largest restaurant company Yum Brands Inc.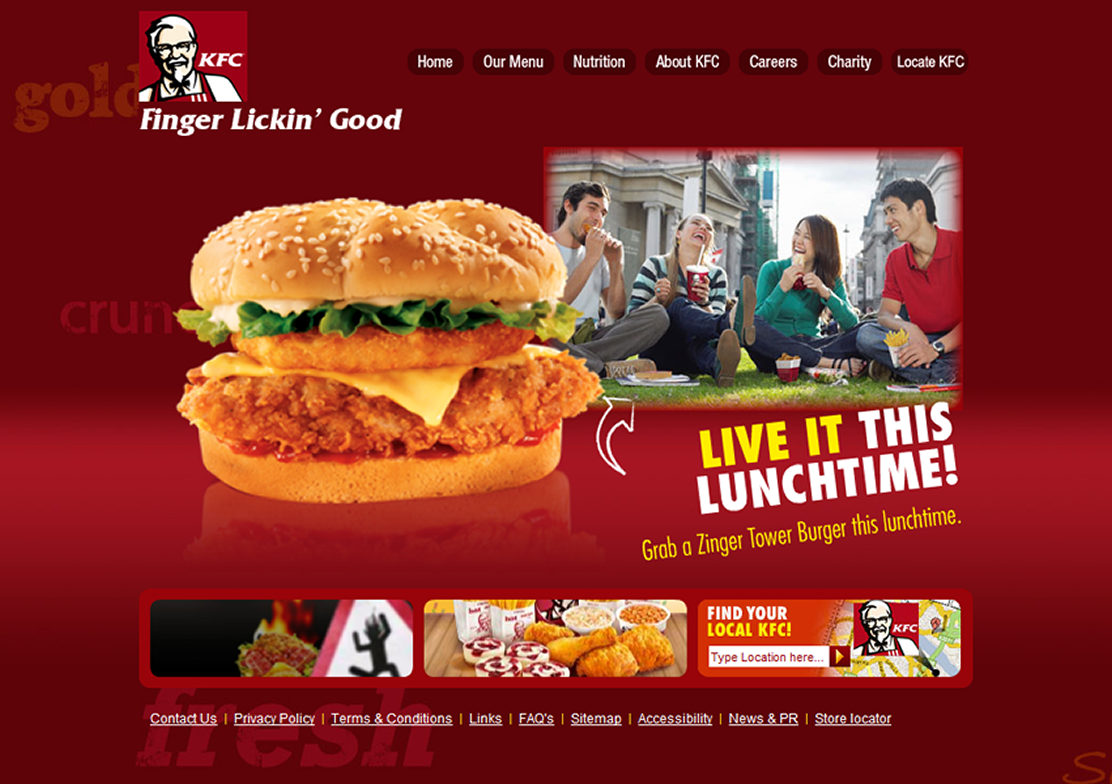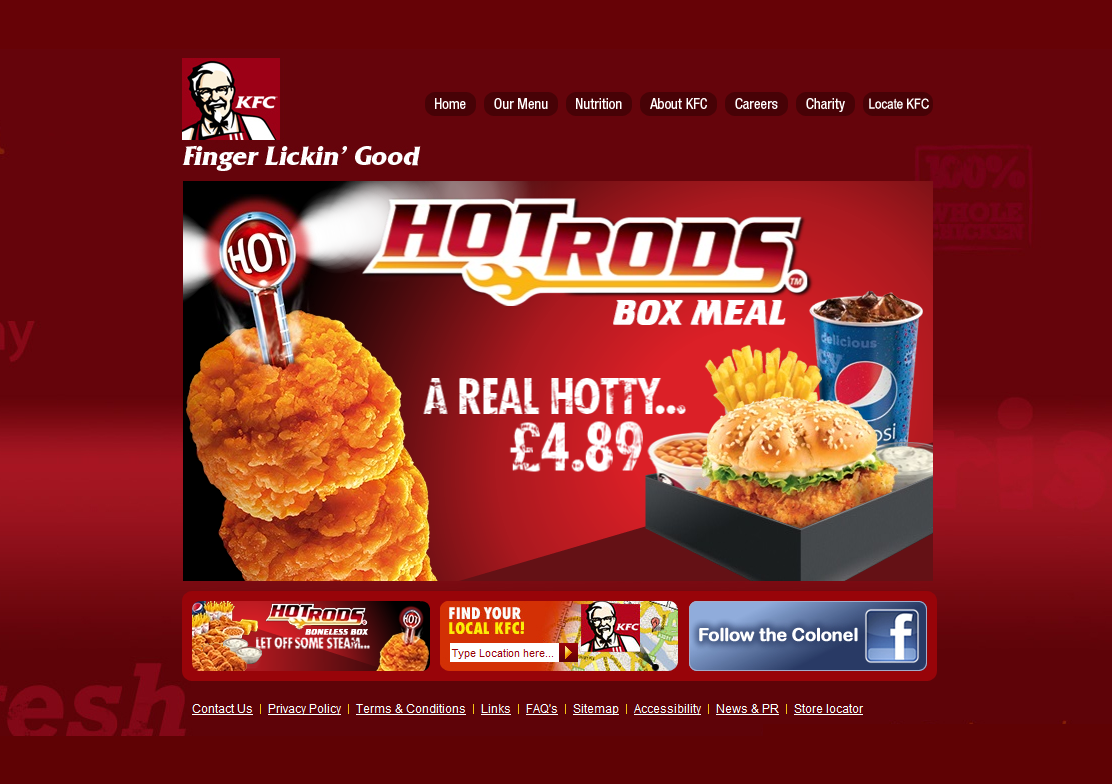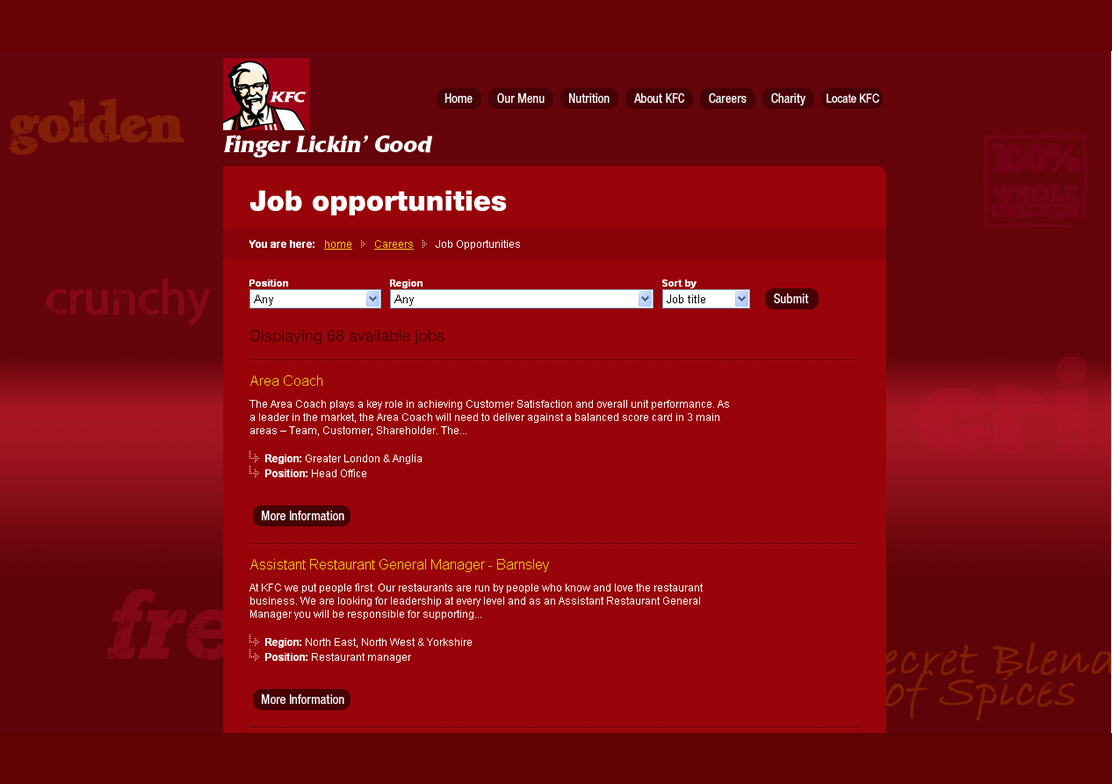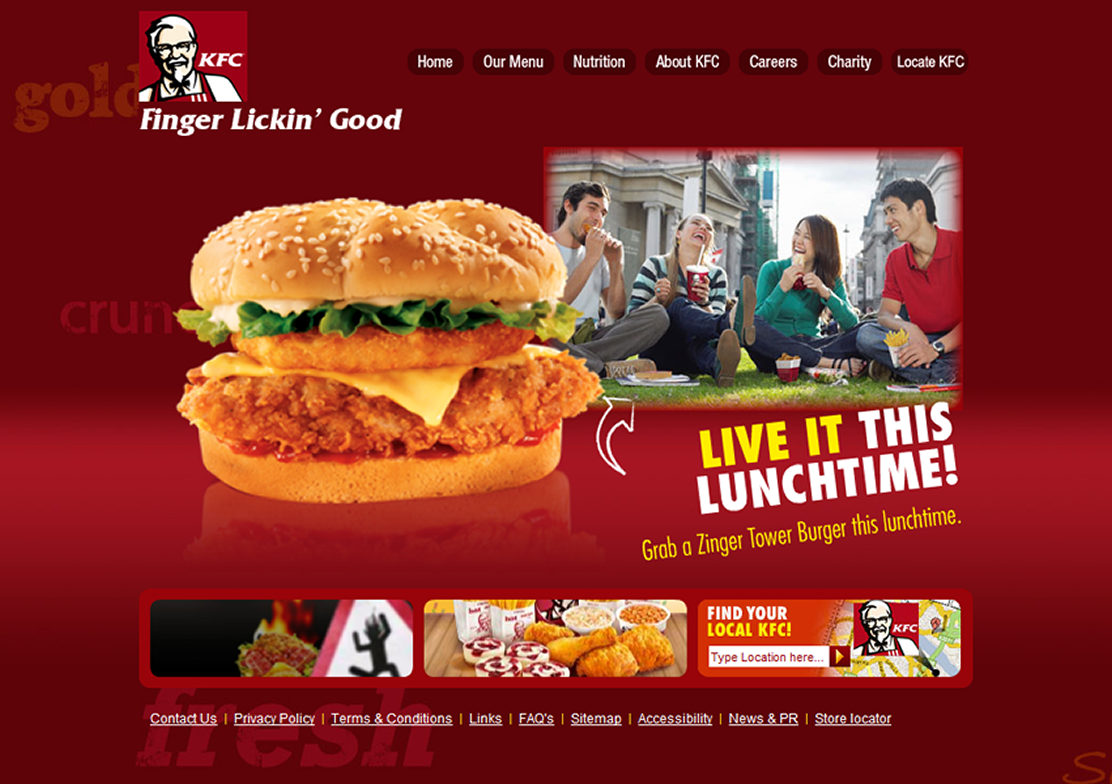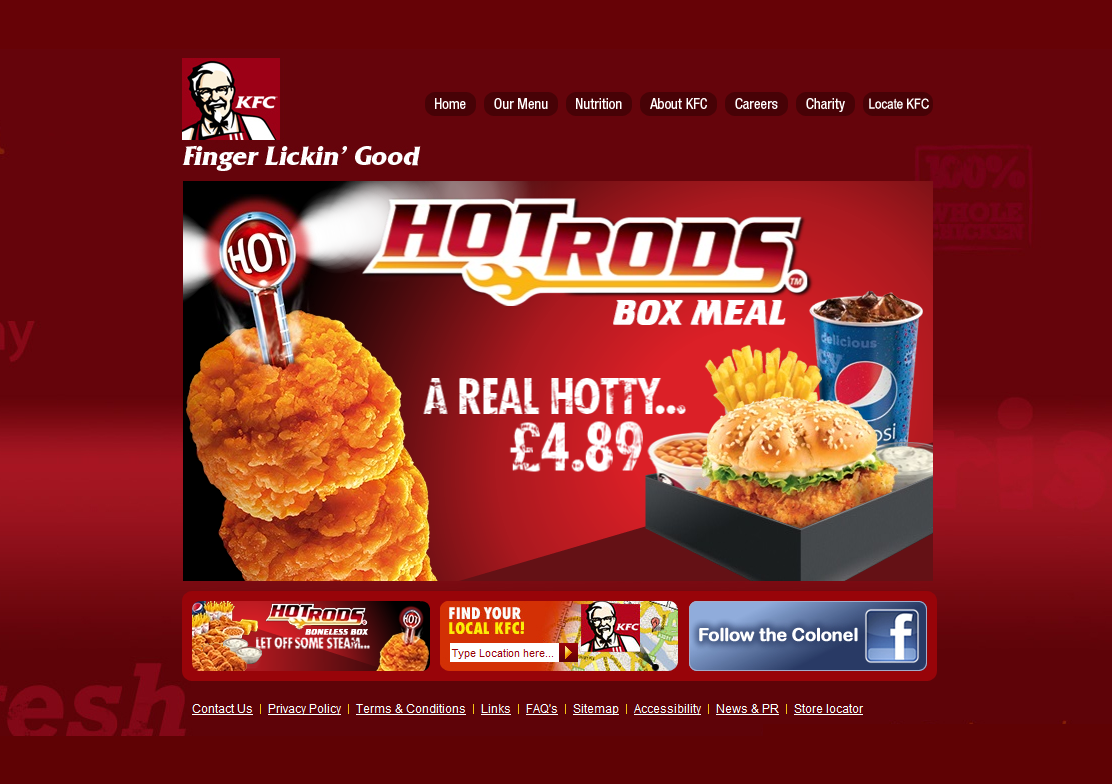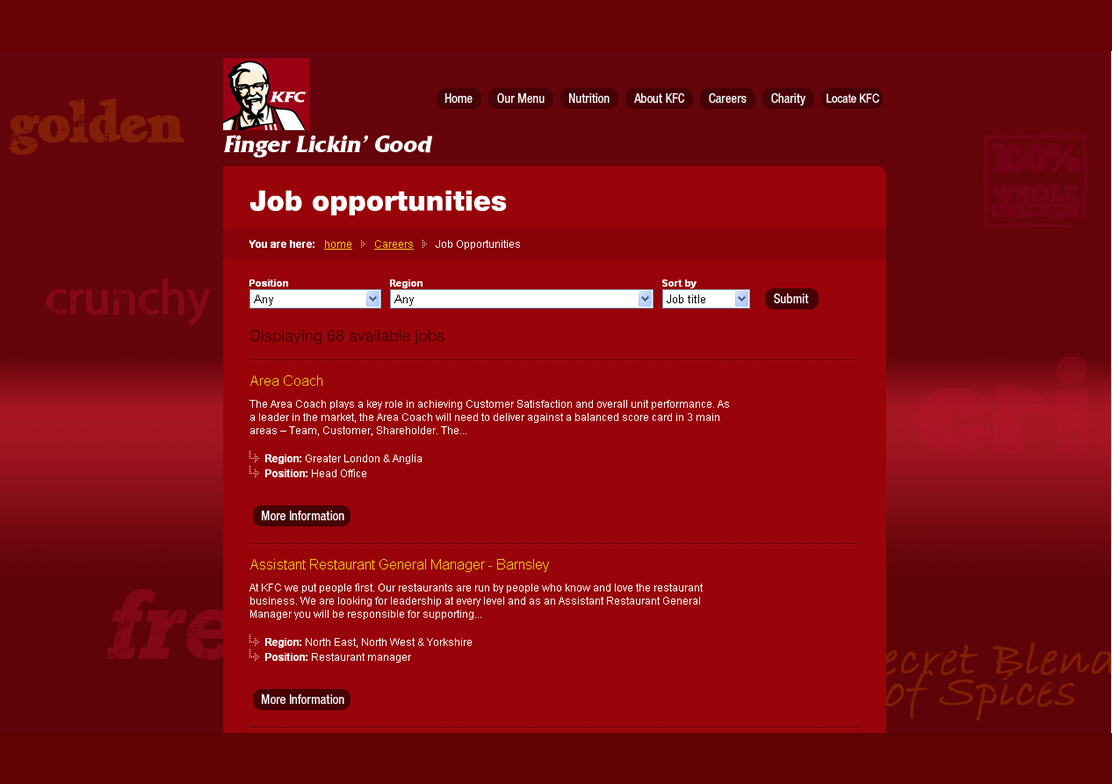 Requirements:
KFC was looking to increase hits to their website. In particular they where very keen for their recruitment of new store managers to be given a lift by increased exposure and more applications for jobs.
Solution:
Zerotouch was selected to work alongside Walker Media to provide SEO and Content Management (CMS) expertise. The client was delighted with our results with an increase by some 30% of applications and being on the first page of Google for keyword phrases and beating many of the dedicated recruitment agencies.