La Maison, a treasure trove of French country chic, is situated in the picturesque village of Bourne End in Buckinghamshire.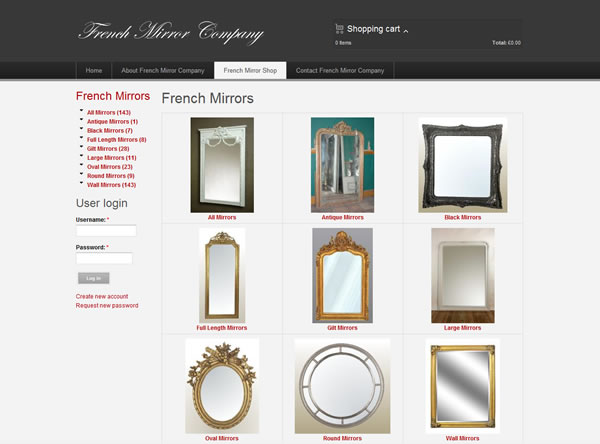 Requirements:
The proprietor was keen to increase his sales by opening up the internet channel. It was decided that the first product to sell would be french mirrors. As such the name "French Mirror Company" was decided. The site was to clearly list a wide selection of mirrors and allow clients to view and purchase online. This service is to complement our existing showroom and offer our clients the option to browse online and then purchase online, by telephone or in person at our shop.
Solution:
During February 2010 a new e-commerce site was launched and branded as the French Mirror Company. The site lists a wide variety of antique and premier reproduction mirrors.