Comprising a number of subsidiary companies the FEE Group plc is owned and controlled by a team of acknowledged international experts in casino, hotel and resort operations, development and management.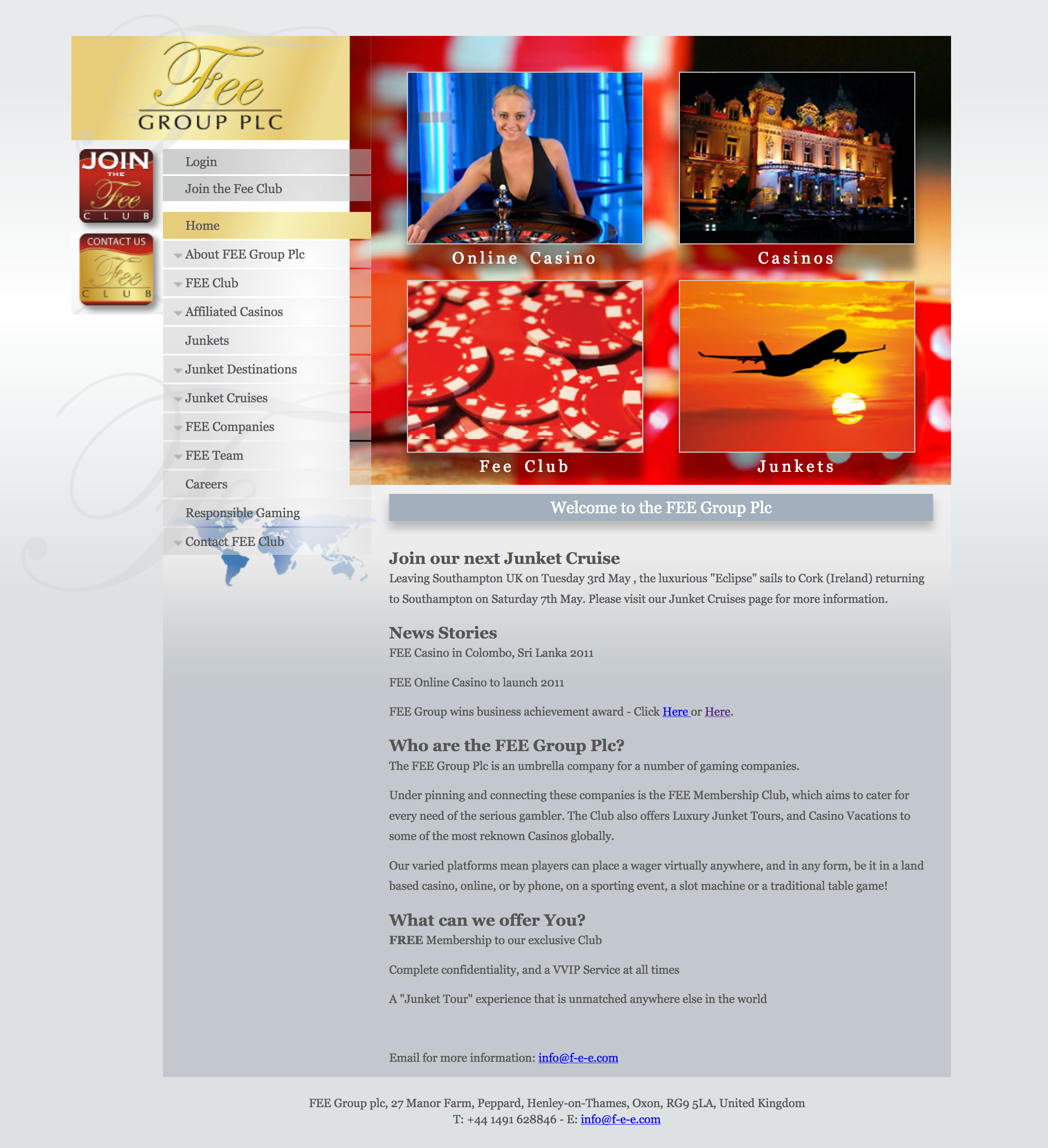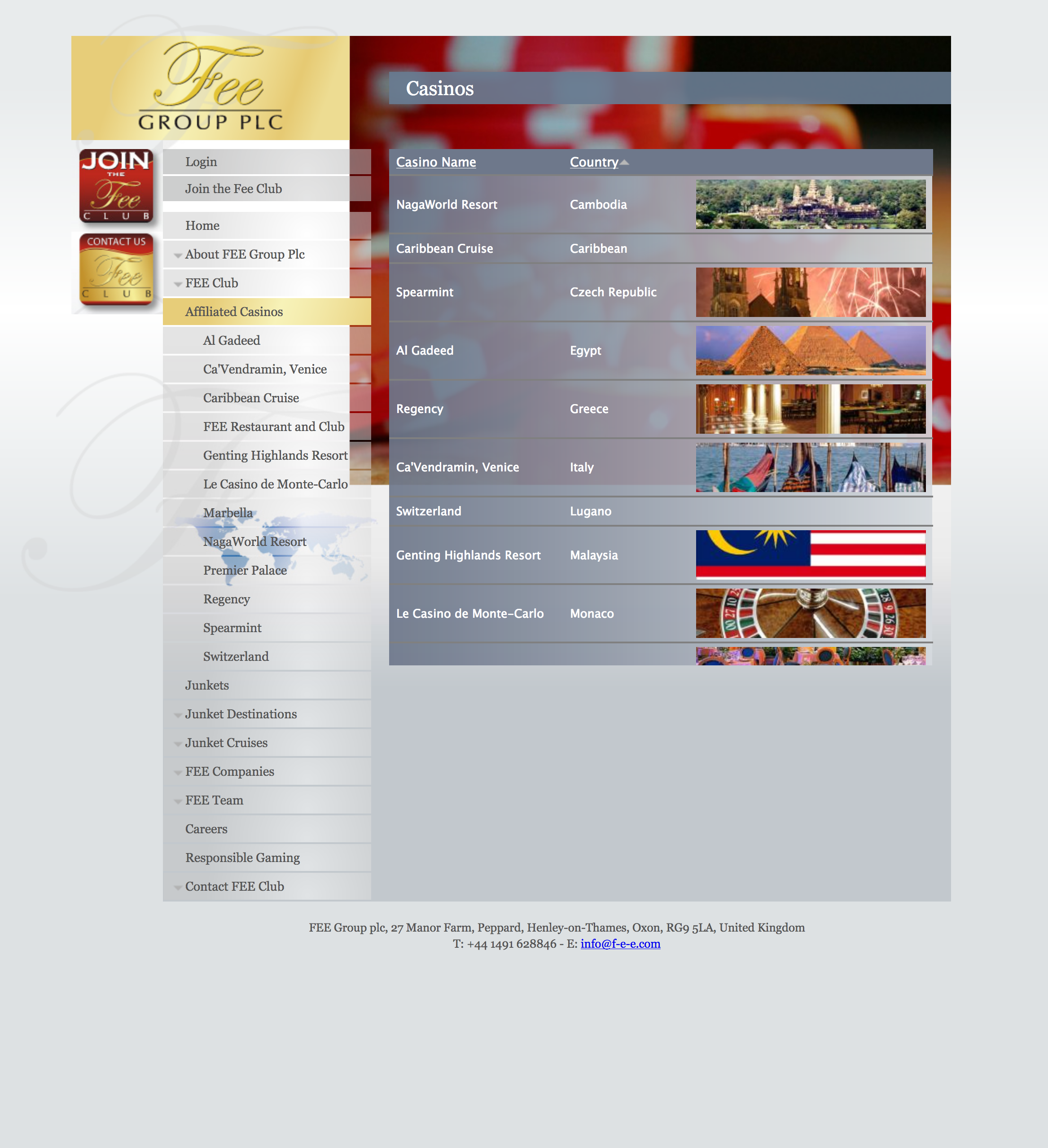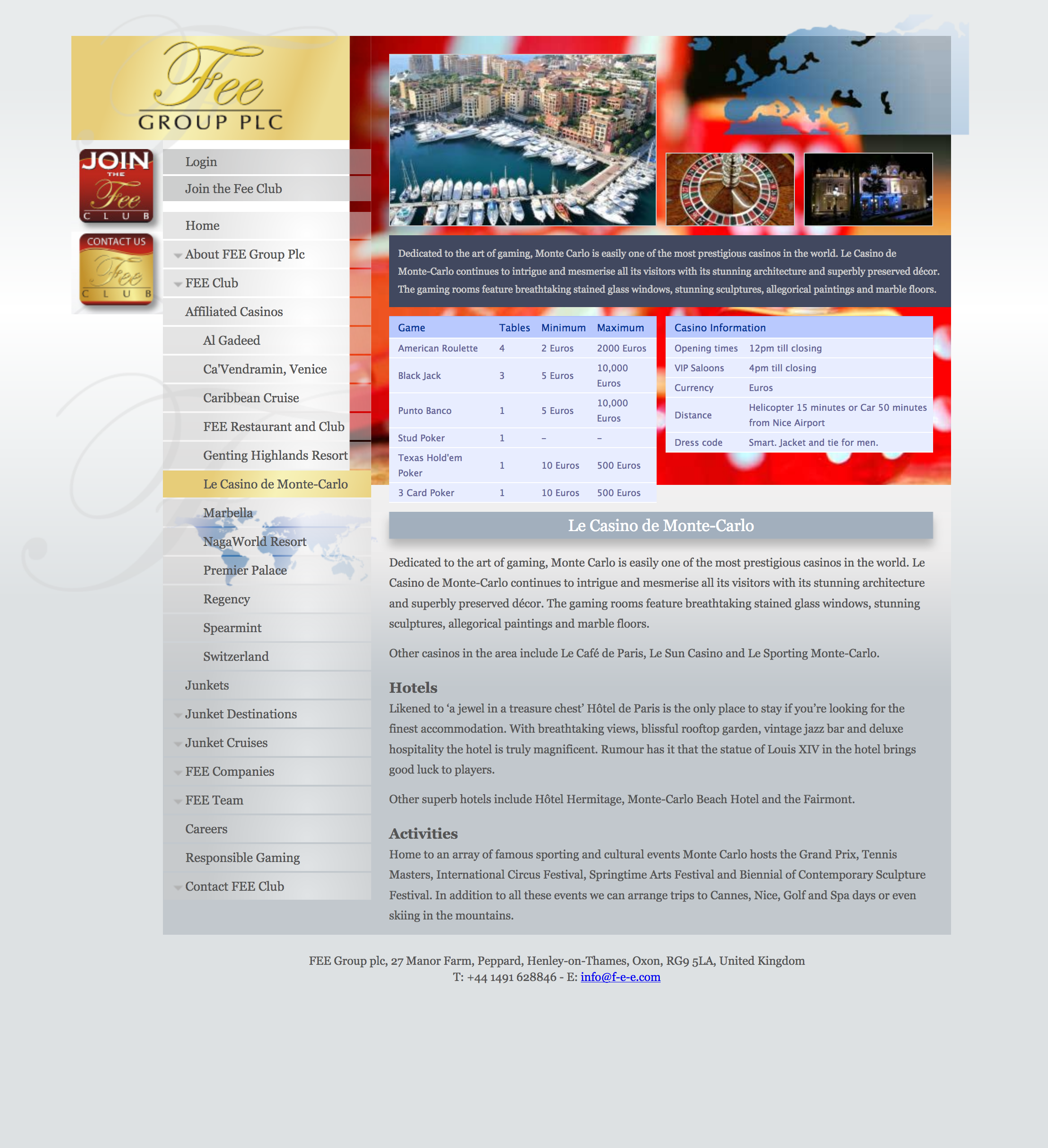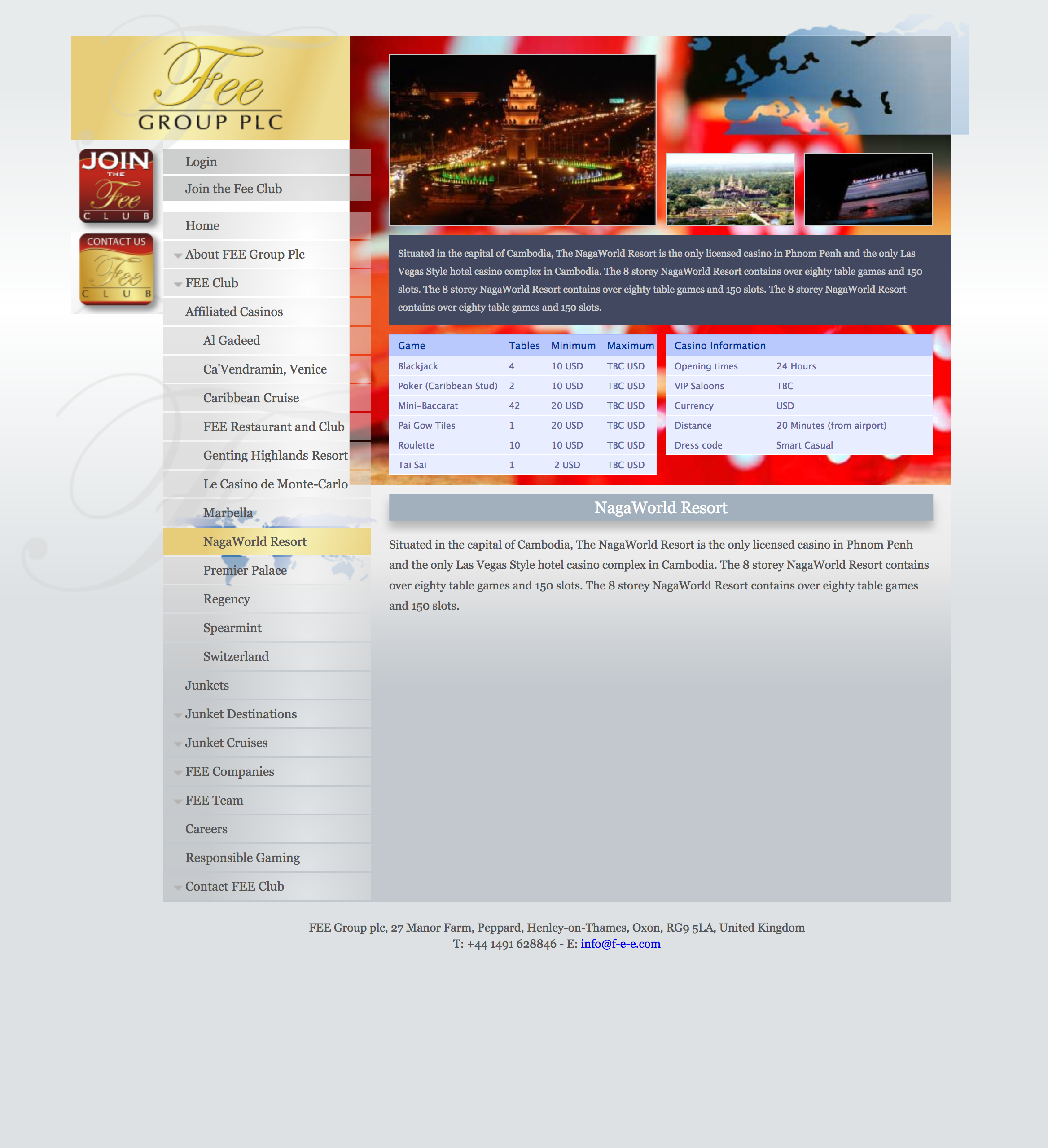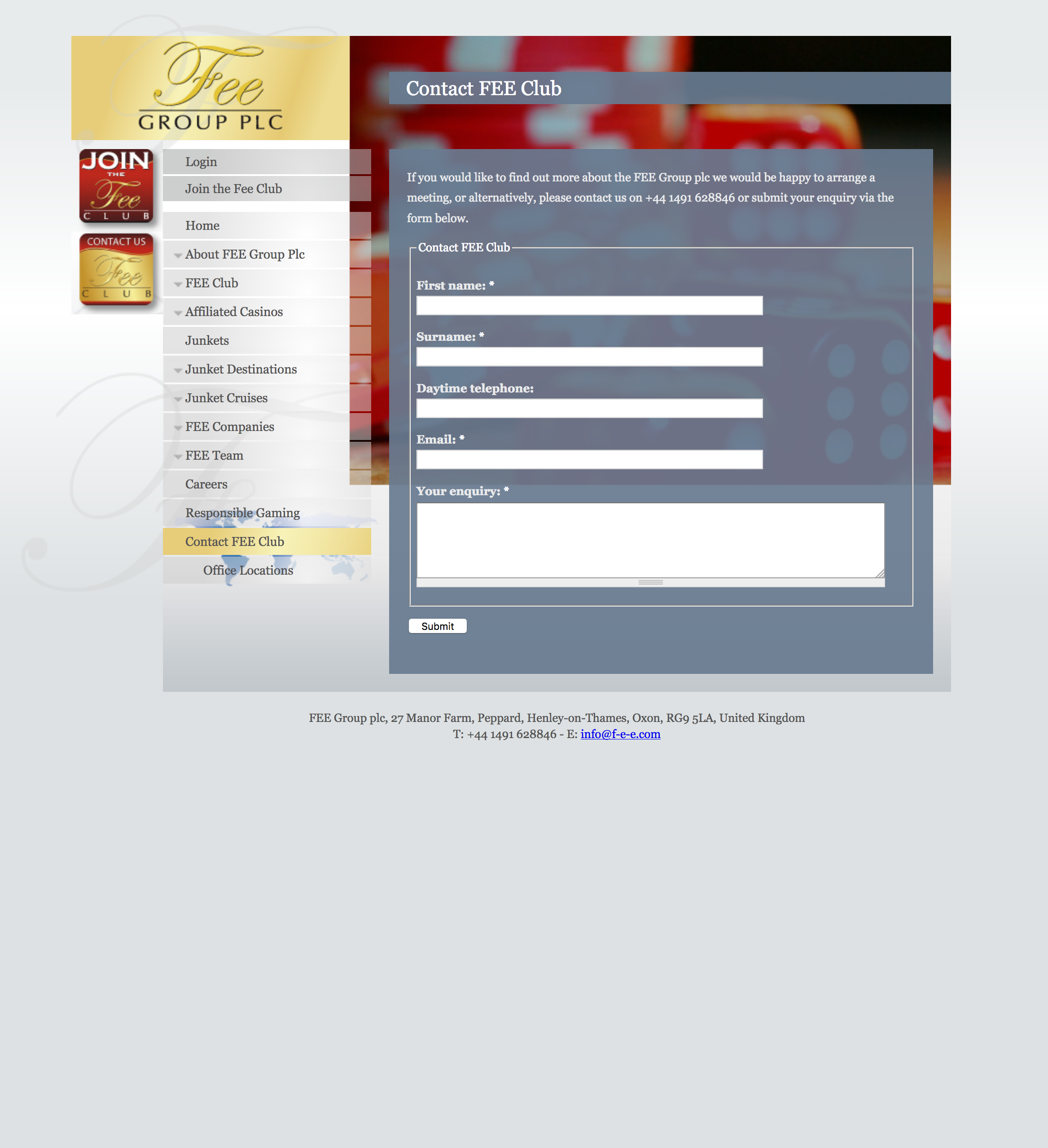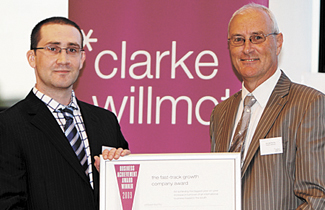 Requirements:
In addition to ranking highly within search engines (SEO) Fee's objectives were:
To gain new members for the exclusive Fee Club
Promote up and coming junkets and other social events.
To enable users to sign-up online.
To allow the site to be easily updated and maintained.
Solution:
In conjunction with the FEE team the look and feel of the site was designed. This was then worked into the solution which was built on the Drupal framework providing a solid platform for future development.